*Nespresso Compatibles Strong 40 Capsules
New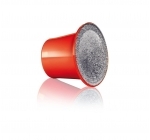 EspressoTiamo - *Nespresso Compatibles Strong 40 Capsules
This is 40 total Nespresso compatibles capsule sampler 4 types 10 capsules each type. This is our top pick for the stronger blends.
10 Molinari Oro
10 Kimbo Intenso
10 Barbera Classic
10 Zicaffe
[Size: 40 Compatible capsules]
This item has been added to your cart! You now have 0 items in your cart.