Lavazza "Dek" Decaf espresso ESE pods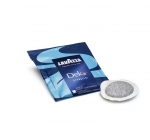 Lavazza - Lavazza "Dek" Decaf espresso ESE pods
Dek has a full taste and a pleasant and rounded aroma. The slightly dark roasting provides the blend with a good body. These are ESE paper pods, will not work with Nespresso brand machines.
[Size: E.S.E. 45mm pod]
This item has been added to your cart! You now have 0 items in your cart.