*Nespresso Compatibles Grand Sampler 40 Capsules
New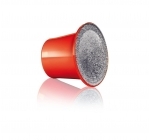 EspressoTiamo - *Nespresso Compatibles Grand Sampler 40 Capsules
All of Espressotiamo's Nespresso compatible capsules in 1 pouch, perfect way to taste them all without buying 10 or 20 at a time of each type. * Photo will soon be updated. Your getting 2 Capsules of each of these brands. 2 El Tostador Forte, 2 Barbera espresso Red, 2 Barbera Classic white, 2 each of Molinari Oro, Classic, 100% Arabica, 2 Pera Dolce Aroma, 2 Pera Crema Bar, 2 each of all Compagnia Dell'Arabica types including the Gran Riserva's, 2 100% Arabica, 2 Intenso, 2 Guatemala, 2 Kenya, 2 Colombia, 2 Brazil, 2 India, 2 El Salvador, 2 Ethiopia, 2 Ginseng, 2 CostaRica and 2 100% Arabica Organic. Total 40 capsules, if any are out of stock they will be replaced with doubling of another type, no Decaf in this sampler.
[Size: 40 Compatible capsules]
This item is currently out of stock
You will be notified when this item becomes available.
If you would like to be notified when it is available, please enter your email address below.
This item has been added to your cart! You now have 0 items in your cart.